New Deli News: European security officials are increasingly worried that Islamic State's reach will not fade even as the terror group loses its grip on Mosul and Raqqa, the twin capitals of its now-collapsing, self-declared caliphate.
Instead, they warn of an organization that has carefully reinvented itself in order to take the fight directly to the West, with Europe in the crosshairs.
"Despite the recent setback for the Islamic State on the battlefield, the group has reached a new level of capability," Manuel Navarrette, the head of Europol's European Counterterrorism Center, warned during a recent visit to Washington.
"ISIS has shown the capability to strike at will, at any time, at almost any chosen target," he said, using an acronym for the group. more …
Opinion: "Because the Lord has sworn: the Lord will have war with Amalek from generation to generation." Exodus 17:16
When a verse starts with "The Lord has sworn" whether for blessings (Ex. 22:13; Ps. 105:9, 110:4; Heb. 6:13-14, or curses like the one above, we need to pay special attention.
Of all the terror groups in the world today, ISIS most resembles Esau's grandson Amalek's ruthlessness, with a modus operandi of cutting body parts without any mercy, and at the same time, inflicting as much pain as possible.
Several sources reported in June that ISIS chief Abu Bakr al Baghdadi was killed by a Russian airstrike. If so, he is likely to be succeeded by one of his top two lieutenants, both of whom were army officers under late Iraqi dictator Saddam Hussein.
Baghdadi has shown an interesting knowledge of business and finance, has made ISIS the wealthiest terror group in the world. Whenever ISIS takes a city or country, Baghdadi confiscates all their resources from bank assets, oil wells, weapons, and equipment needed to conduct war.
Amalek in the 21st century:
August 2014: Islamic State (ISIS) takes up the mantle of Amalek. The world was sickened as videos showed the beheading of James Foley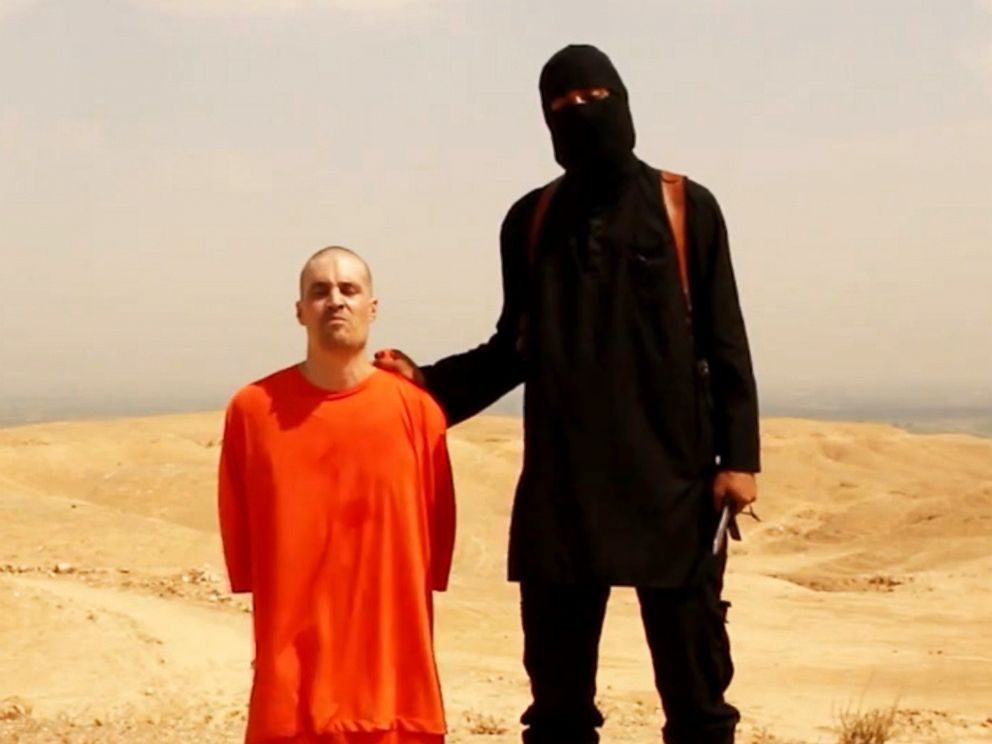 February 2015: Several of the twenty-one Coptic Christians who were beheaded in a horrific video by Islamic State militants in Libya were reportedly whispering the name of Jesus as their heads were being hacked off their bodies.
2017: Isis Builds its forces in the Sinai, original home of Amalek
(Excerpts: Amalek: The Search for Amalek (2017 revision) coming this fall
(Thanks to Vason for sending this in)