Washington Free Beacon: China is engaged in large-scale theft of American research and technology from universities, using spies, students, and researchers as collectors, experts told Congress on Wednesday.
Compounding the technology theft, the administration of President Barack Obama weakened U.S. counterintelligence efforts against foreign spies by curbing national-level counterspy efforts, a former counterintelligence official disclosed during a House hearing.
Michelle Van Cleave, former national counterintelligence executive, said shortly after the creation of the office of the director of national intelligence in 2004, a national counterspy program against foreign spies was restricted during the administration of President George W. Bush.
"Unfortunately, the backsliding continued under President Obama." more …
Opinion: On December 4, 2011, an American Lockheed Martin RQ-170 Sentinel unmanned aerial vehicle (UAV) was captured by Iranian forces near the city of Kashmar in northeastern Iran. The Iranian government announced that the UAV was brought down by its cyberwarfare unit which commandeered the aircraft and safely landed it, after initial reports from Western news sources claimed that it had been "shot down".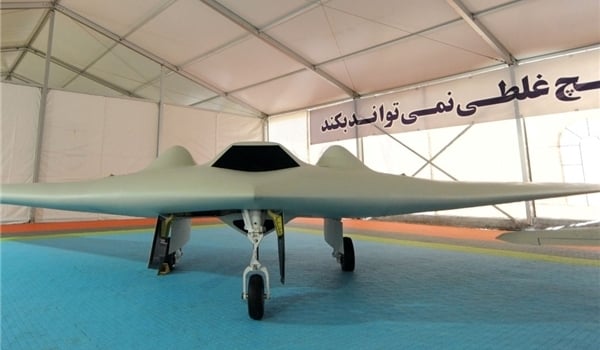 That the drone landed intact is highly suspicious since one would think that the US would have self-destruct mechanisms built into such sensitive technology, unless of course someone wanted the Iranians to have it.
Slate (.com) (here) December 7, 2011 "As reporter David Axe discussed in his book War Bots: How U.S. Military Robots Are Transforming War in Iraq, Afghanistan, and the Future, the Pentagon was able to destroy its first generation of unmanned spy planes by remote control, in case they fell into enemy hands."
On August 2012 , The Aviationist (here) published an article titled: Chinese delegation currently in Iran to copy the U.S. stealthy RQ-170 drone captured in 2011. A group of 17 Chinese experts had visited Iran not only to inspect, but also to collect and bring back to China some key components of the U.S. RQ-170 drone captured by Iran in December 2011.
Business Insider January 2, 2013 "A Fuzzy picture grabbed by Chinese forums shows a series of brand new UAVs (unamanned aerial vehicles) one of those resembles the famous Lockheed Martin RQ-170 Sentinel, one of those was captured in Iran in 2011".
Connecting the dots: In 2011 the Iranians didn't have the $1.7 billion in Obamacash that was sent to Iran without any Congressional investigation in 2015 …
… therefore it would make sense to ask the Chinese build a copy of the drone for them.
The question now becomes was it theft of US technology, or a gift?