JPost: The new Democratic congressmen and congresswomen are younger, more radical, and represent more minorities: Afro-Americans, Latinos, Asians Native Americans and LGBT.
Some of the newly elected are certainly anti-Israel. Towering above all are Rashida Tlaib and Ilhan Omar. They are the first Muslim women elected to Congress.
Tlaib, who is from Detroit, Michigan, has also made history as the first Palestinian- American woman elected to be a member of the US Congress. She supports cutting military aid to Israel and the Boycott, Divestment and Sanctions (BDS) movement.
Omar has spoken about the "apartheid Israeli regime" that "has hypnotized the world." more …
Opinion: Not to be left out, Alexandria Ocasio-Cortez is not shy in her criticism of the IDF for using lethal weapons on the Gaza border. In one of her tweets the youngest Congresswomen ever showed her total ignorance of the 2005 Gaza land for peace deal:
"This is a massacre. I hope my peers have the moral courage to call it such. No state or entity is absolved of mass shootings of protesters. There is no justification. Palestinian people deserve basic human dignity, as anyone else. Democrats can't be silent about this anymore," she wrote. Later, she said that she supports a two-state solution.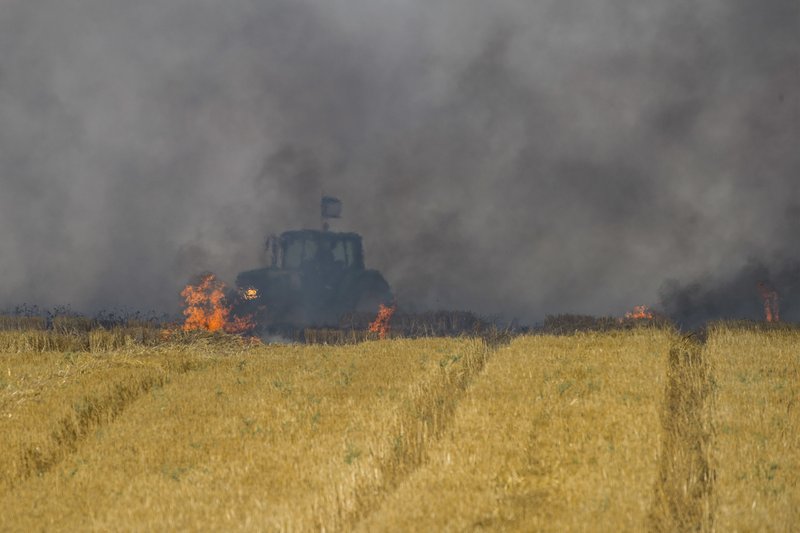 Burning down thousands of acres of Israeli farmland appears to be perfectly ok with Ms. Ocasio-Cortez.
We agree that the Arab people now known as Palestinians (derived from Philistines as an insult against Jews), deserve dignity and respect, but they belong in Jordan which was created as the two-state solution in 1922:
How ironic that none of the three women condemn the 21 Arab nations that deny these hapless Arab pawns' citizenship.
And how perfect is it that the rest of the world buys the lie.
"And for this reason God will send them strong delusion, that they should believe the lie, that they all may be condemned who did not believe the truth but had pleasure in unrighteousness" 2 Thess. 2:11.