Jewish Press: The German Evangelical Church as well as art historians are debating the removal of a grotesque, anti-Semitic 13th century relief from the facade of a church in the German city of Wittenberg where Martin Luther once preached, The Art Newspaper reported Thursday. The church is a UNESCO heritage site.
The relief shows Jews suckling on a sow's teats while a rabbi lifts her tail.
An estimated 30 Judensau (Jewish Sow) artworks dehumanizing Jews have survived in European churches, most of them in Germany. more …
Excerpt from Yad Vashem Holocaust Museum:
Opinion: The 1930's – 40's saw an explosion of antisemitic cartoons depicting Jews as ugly political manipulators:
Evil …
and controlling global finance …
And today we are seeing a resurgence …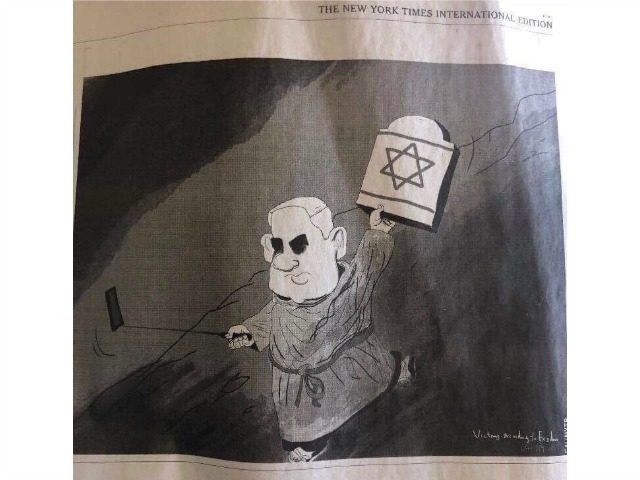 Like 1933-1945 …
never even happened.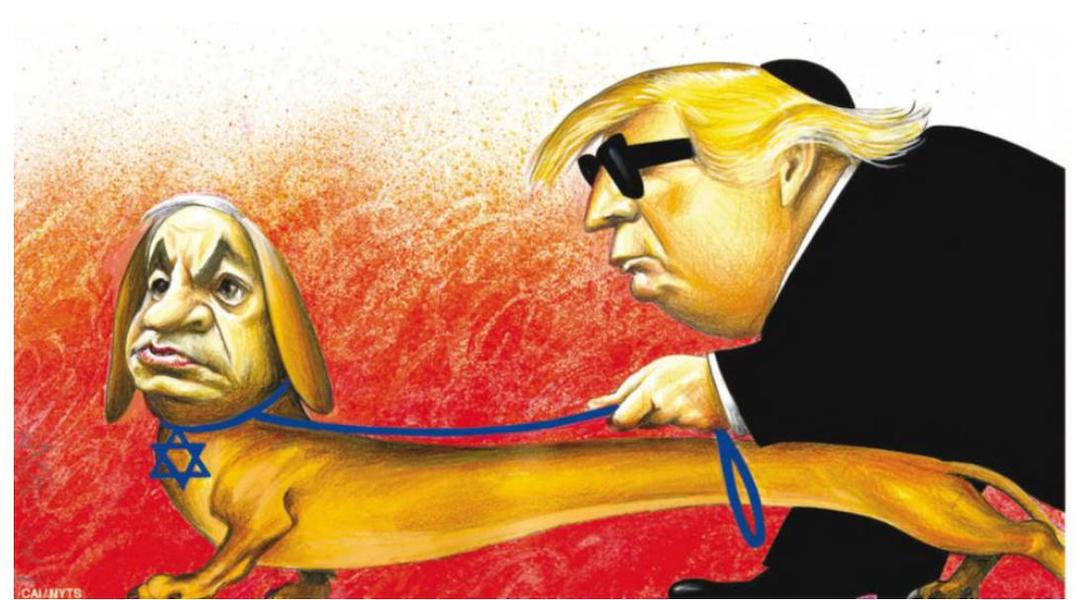 In the introduction to our study "Two Trains" we track anti-Semitic headlines by country beginning with the October 27, 2018 Pittsburgh Synagogue Massacre here.